Save NHS (Staff Shortage) Campaign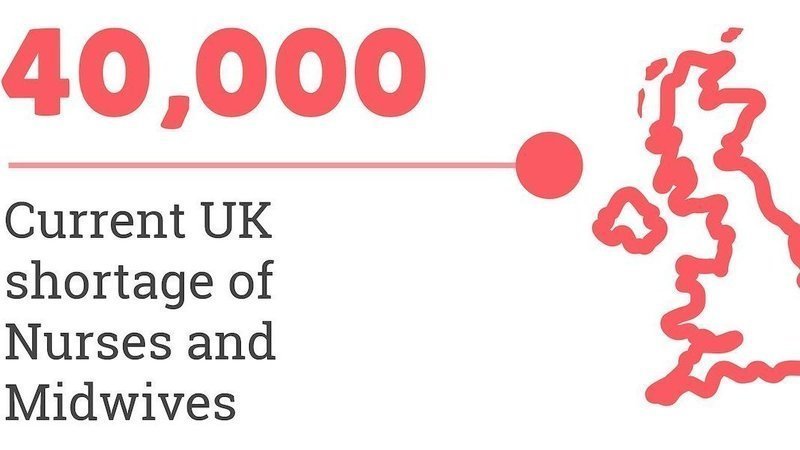 The NHS has been so much continuously confronted by critical problems one after the other, one of the long-lasting being acute shortage of nurses, that its very sustainability is under severe threat, especially when there is a high demand on health services these days. Ironically, this could have been realistically resolved, provided there is the political and organizational will to take proactive and innovative decisions at the right time: we are referring to a hugely underutilized resource of untapped healthcare potential and skill already present in this country.

Look at the following case studies that showcase the riddle:

Mr.T, a richly experienced and highly qualified theatre nurse with a post graduate degree in nursing from India, currently works as nursing assistant in the UK during the past five years.

Mrs. S, a variedly experienced nurse from a reputed nursing institution in India, carrying a total experience of 11 years of which four years in India, and seven years experience as a senior sister in a leading hospital in the Middle East, currently works as nursing assistant in the NHS since 2012.

These are just two stray cases from a pool of several thousands from an Indian experience. If this is the case with one country, then the magnitude increases manifold while taking into account similar cases from other countries in Africa, Europe and Asia. We are standing for the whole community.

Now the pertinent question that carries contemporary relevance more than ever: why the UK Government in general and, the NHS in particular, are not utilizing their untapped skill, knowledge, experience and expertise, especially when the scarce allocation of resources to the NHS is an order than an exception? Needless to say, nurses, qualified and registered in different countries of the world who have migrated to the UK over the years and could not manage to get nursing registration here in the UK for various reasons run into ten thousands, of which thousands are working as nursing assistants, associate nurses or senior health care assistants in the NHS or nursing and residential homes for years on end. If the Nursing and Midwifery Council UK directs its focus and attention to design ways and means to utilize this underemployed but highly experienced nursing force, it can address the problem of nurse shortage quickly and cost effectively. Hundreds of overseas nurses were recruited by the NHS without any English test till 2005, when IELTS and lately OET got introduced as criteria for qualifying as nurse in the UK. Time testifies that they have been serving the NHS in spectacular performance, truly upholding the dignity of the profession and meeting well beyond the expected standards. It is also obvious that for foreigners living and working in the UK, the level of difficulty of passing these language tests is quite high. It is worth noting that those foreign nurses who were recruited prior to introduction of these language tests are still working in the NHS effectively all over the UK, even in very senior positions. While the NHS spends a fortune to go on 'nurses hunting' far and wide, it lacks logic when thousands of potential nurses are readily available home. The Ireland experience is a classic example in this context. In 2017, when they were faced with staff shortage crisis, they introduced an adaptation programme, exclusively designed for the health care assistants with overseas nursing qualifications and Irish citizenship. This had tremendous impact in addressing the crisis immediately. The concept of a bridging program or an 'adaptation course' for foreign nurses who are already settled in the UK could be an ideal way forward during these struggling times. Such a programme will facilitate to empower them to acquire the required standards as stipulated by the NHS and their wasted knowledge and skills could be re-channelised for the common good. It must not be discounted that they are already well versed with the culture and practice in the NHS in relation to nursing care and the expected standards, thanks to years of their experience as health care assistants. Moreover, the quantum of potential saving in terms of recruitment, travel, accommodation and training expenses could be re-directed for other pressing sectors. The suggested criteria for considering to qualify as registered nurses shall include:

• Their nursing education that was taught and assessed in English (provided these candidates can produce a certificate from current UK employer acknowledging their language efficiency at their respective work areas, if necessary).

• Their experience in the field of nursing.

• Residency status in the UK

• Experience of working in the UK health care system.

If you care for the NHS, this is the most opportune moment to act. If you believe that the nurses shortage in the NHS needs to be resolved and the NHS should be enabled to provide the health care services at the best possible high quality standards and the hard toiled nursing assistants deserve justice and fair play, please sign this petition.